Current Students
Lew Bivona 
Lew Bivona is a full-time graduate assistant in the Department of Public Policy and Administration at Rutgers University – Camden, and is currently pursuing his Ph.D. in Public Affairs, with an emphasis in Community Development. Lew holds a B.A. in Political Science and a B.S. in Urban Planning, both from Rowan University. Continuing to pursue his interest in urban design at the graduate level, Lew earned a Master of City and Regional Planning degree from the Edward J. Bloustein School of Planning and Public Policy in 2016. At the Bloustein School, Lew's primary research interest in urban agriculture and community food systems emerged. His research continues to focus on agricultural policy and urban ecology, but with an added focus on the role of economic theory. Lew is the co-founder of the South Jersey Urbanists – a civic action group that advocates for better urban design, public transportation, and land use in the region. Recently, Lew was selected to serve as the 2017-18 Graduate Fellow of the New Jersey Chapter of the Scholar Strategy Network, which aims to connect academics with policy makers, media, and engaged citizens.
Jaclyn Bradley-McFarlane
j.bradley@rutgers.edu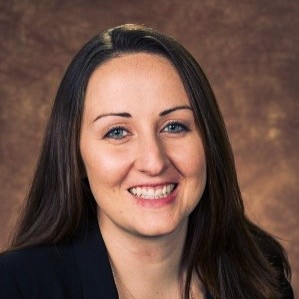 Jaclyn Bradley-McFarlane completed her B.A. in Urban Studies at Rutgers-Camden, graduating magna cum laude with departmental honors. She continued on to obtain a Master of City and Regional Planning at the Edward J. Bloustein School of Planning and Public Policy. Her community development-focused coursework led to employment at the university where she began managing Jumpstart, an AmeriCorps partner serving the Camden community. She was offered an advancement opportunity at the School of Business-Camden (SBC) and began partnering with business leaders, alumni, and community members to develop opportunities for SBC students. Her desire to advance her studies led her to the Ph.D. in Public Affairs/Community Development program. Since starting the program, Jaclyn has completed all required coursework, obtaining a Master of Science in the process. She is currently preparing for the comprehensive exams. Upon successfully completing the exams, she will begin her dissertation work. Jaclyn's research interests are diverse and include natural resource management, economic development, land use law, transportation planning, urban redevelopment strategies, international development, and national security.
Tara Carr-Lemke
Tara Carr-Lemke's professional experience includes grassroots education and advocacy efforts in California, service learning immersion programming in Tijuana, México, and human rights advocacy in Guatemala and El Salvador. Tara transitioned to the field of higher education upon her return to Philadelphia, serving as Faculty Director of the Community and Human Services concentration at Esperanza College of Eastern University, teaching and advising primarily first-generation college students, and supporting adjunct faculty. Tara currently serves as the Director of La Salle University's co-curricular, interdisciplinary program, The Explorer Connection, and directs the Service Learning Program. Her academic interests include sanctuary policies and practices, the integration of immigrants into U.S. communities, the impact of social movements on U.S. public policy, and community-engaged learning pedagogy. Tara holds a degree in English Literature from George Washington University and a Master of Arts in International Relations from Johns Hopkins University.
Peggy Jean Craig
pjfpeggy@gmail.com


Peggy Jean Craig received her M.Div. from Emory University with a concentration in Church and Community Leadership.  She graduated magna cum laude from Fordham University with a B.A. in Communications and Media Studies concentrating in Journalism.  She also is an alumnus of the New York performing arts conservatory, The American Musical and Dramatic Academy.  Prior to coming to Rutgers-Camden, Peggy Jean worked for the General Board of Church and Society for the United Methodist Church at the denominational level developing an advocacy campaign to raise awareness about the legacy of Agent Orange in Vietnam.  During that same time, she interned with the U.S. Senate Foreign Relations Committee where her areas of research were Southeast Asia and Sub-Saharan Africa.  Peggy Jean has also worked in Laos and Kenya on issues of education, health (hygiene, sanitation, HIV/AIDS), and theology.  Her research interests include rural participatory international development, documentary film and community development with a Frierian approach, faith-based social service delivery, and theology and development in East Africa and Southeast Asia. 
Alexandra Cruz
alex.cruz@rutgers.edu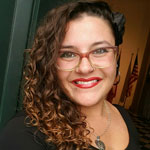 Alexandra Cruz has reached candidacy status and begun work on her dissertation.  She entered the Ph.D. program in the fall of 2014.  Prior to that, she graduated from Temple University with a double major in theatre and Latin American studies. She then taught drama and service learning at the Boys and Girls Club, and Spanish at Sacred Heart Catholic School in Lancaster, Pennsylvania; and taught reading and math at Huntington Learning Center in Harrisburg, Pennsylvania.  Inspired, she returned to Temple University to pursue her M.Ed. in urban education and graduated in May 2014.  As a graduate assistant, Alex works under the supervision of Dr. Richard Harris, and previously conducted research for Dr. Brandi Blessett on a project for the Camden federal courts and an evaluation of their reentry program, ReNew Camden.  Alex also works at a boarding school for economically disadvantages youth in Philadelphia, similar to the one she attended.  Alex's research interests include poverty, homelessness, multicultural education, residential education, risk and resiliency in urban youth, and foster youth.  She intends to deepen her research on residential education for urban youth, as she hopes to one day operate and lead her own boarding school in the Philadelphia/Camden area.
Kate Cruz
klc258@scarletmail.rutgers.edu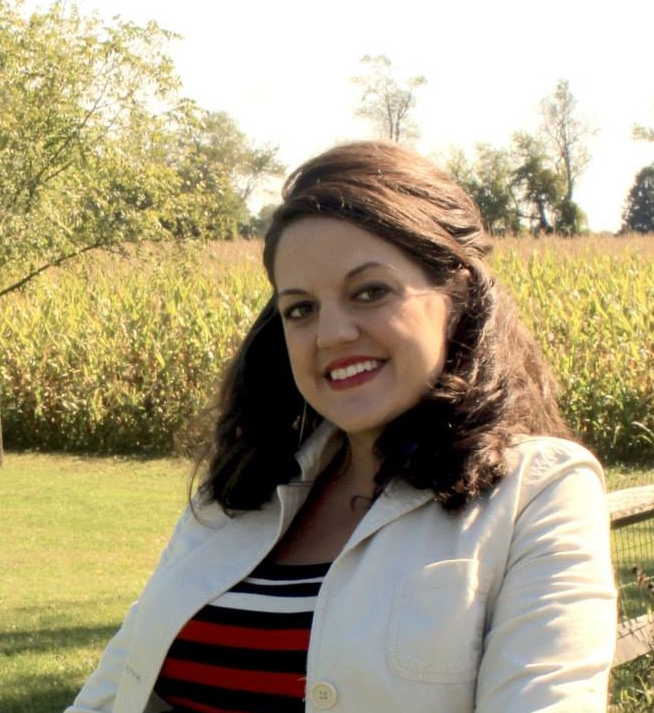 Kate Cruz began her studies in the Public Affairs and Community Development Program in the fall of 2015.  She holds a B.A. in Sociology from Eastern University and a M.S.S. and a M.L.S.P. from Bryn Mawr College, School of Social Work and Social Research.  Kate desires to take what is broken, boarded up, and abandoned, and to see all of its potential beauty spring to life; she is interested in green development, and urban farming, environmental justice and public health.  Kate recently served as the Public Policy Director for local non profit, Volunteers of America Delaware Valley, where she was responsible for tracking legislative and regulatory priorities while monitoring important issues and political trends that impact the vulnerable populations served by the agency.  In addition, she is an Adjunct Professor at Eastern University in the Sociology Department teaching courses related to social stratification, inequality, and social justice.
Shaina Gaines
Shaina is a full- time Program Supervisor at Volunteers of America of the Carolinas, Inc., and is currently pursuing her Ph.D. in Public Affairs, with an emphasis in Community Development. She is presently a Doctoral Candidate, working on her dissertation. Shaina holds a B.S. in Business Management from the State University of New York at New Paltz and an M.P.A. and an M.S. from Rutgers Camden. Shaina's primary research interests focus on Veterans access to and utilization of Healthcare. Her research continues to focus on the health of recently discharged Veterans and the role community plays.
Wanda Garcia
Wanda Garcia was born and raised in Puerto Rico where she completed her entire K-12 education. In 1980, she came to the United States and entered Rutgers University–Camden, where she completed a B.A. in Political Science in 1984. She later, completed a a Master's in Social Work with a concentration in Administration and Policy in 1992 and is now in the final stages of her doctoral degree in Public Affairs/Community Development at Rutgers–Camden. Throughout her professional career, Ms. Garcia has served in a variety of positions, but has spent most of her time with the staff of Rutgers–Camden. From 1986 to 1988, she served as an Information Specialist for the Division on Civil Rights, a unit of the New Jersey Attorney General's Office, charged with the enforcement of the New Jersey Law against Discrimination. In 1988, she became Director of the Office of Hispanic Affairs at Rutgers–Camden where she was charged with the development and implementation of programs targeted at improving the recruitment and retention rates of Latino students. She then went to work under the leadership of Dr. Gloria Bonilla-Santiago as a Planning Coordinator for the Rutgers/LEAP Initiative. Currently, she serves as an Associate Director of the Community Leadership Center. In this capacity, she oversees the Rutgers/LEAP Centers of Excellence and serves as the Board Liaison for the LEAP Academy University Charter School, while overseeing areas of administration and grants management for the entire Center. She considers her involvement with the LEAP Initiative her most rewarding professional experience at a personal and professional level. At a personal level, the reward of being able to help a child prepare for the many possibilities of the future is priceless. Professionally, her experiences have afforded her to engage in an array of activities that cover the entire spectrum of policy, program development, and strategic planning; more specifically, legislative advocacy, school law, school finance, policy development, and curriculum and instruction. The combination of experiences and her theoretical grounding through her academic work have prepared her to become an applied scholar that can bridge real issues and research in ways that become useful and relevant to practice. Her doctoral dissertation focuses on documenting the Charter School Movement in New Jersey and its transformative impact on urban school systems over twenty-seven years from 1990 to 2017. Her study will trace the charter school movement from formation through sustainability and growth, as it identifies used strategies, as well as successes and challenges in making charter schools a viable educational option for thousands of children across the state of New Jersey. In framing the proposed study, a case study design was selected to explore the contexts, stakeholders, strategies, and drivers behind the charter school movement and the policy outcomes that resulted from passage of charter school law in New Jersey in 1996 and subsequent growth over the last 27 years.
Matthew McCaffrey
mcmcca@gmail.com
Matthew McCaffrey began his studies in the Public Affairs and Community Development Program in the fall of 2012.  He holds a B.A. in English from Saint Joseph's University an M.P.A from Rutgers University with a concentration on International Public Service and Development (IPSD).  His studies in the IPSD program included practical work, both domestically and abroad.  At home, Matthew worked with the Community Outreach Department of the Camden County Prosecutor's Office to help build stronger partnerships between community and government.  Overseas, Matthew served two years in the United States Peace Corps in the Republic of Moldova. There, he lived with a Moldovan family in a rural village and worked alongside the local government, schools, and nongovernmental organizations.  Matthew's experiences in the fields of youth development, civic education, organizational development, and intercultural exchange inspire his interests to work with and learn from grassroots nonprofit organizations and to more deeply understand the relationships various groups of people – such as youth, migrants, the poor, and ethnic minorities – have with democracy and their local governments.
Ivonne Roman
ivonne.roman@rutgers.edu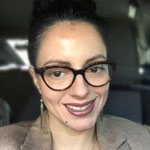 Ivonne Roman earned a Master of Public Administration with Distinction from Rutgers-Camden in May of 2017, and was selected as the Department of Public Policy and Administration's Student Achievement Award recipient.  Ivonne has over 20 years of experience in law enforcement, having served as the Chief of Police in the City of Newark, NJ.  Her research interests are police perceptions of legitimacy and procedural justice and community engagement in development of police policy, programs and crime control strategies.  She is a grant recipient from the Open Society Foundation, to develop a Women's Leadership Academy within the Newark Police Superior Officers' Association.  The WLA mentors women interested in a career in law enforcement and provides financial scholarships to female officers interested in promotional advancement within the Newark Police Department.  Ivonne is a National Institute of Justice LEADS Scholar (Law Enforcement Advancing Data and Science), class of 2016.  The program connects police managers interested in research to further evidence-based police practices. She is a board member of the American Society for Evidence-Based Policing, founded by LEADS scholars, where she serves as a communications manager. 
Galadriel Thoman
thoman80@scarletmail.rutgers.edu

Galadriel Thoman began her higher education in 1999, as a teen mother; her journey to this point has been long and sometimes arduous.  She graduated cum laude with a double major in Psychology and Criminal Justice in 2013, from Rutgers-Camden.  Galadriel then completed a year of a Master's program in forensic psychology at the University of North Dakota before transferring back to Rutgers-Camden in 2015, where she graduated with a Master of Arts in Psychology in May of 2017. 
Galadriel's research interests include voting rights and reform; convict re-entry programs; inmate education programs; inner-city food programs; and social movements.
Kiersten Westley
kvw5@scarletmail.rutgers.edu
Kiersten Westley received her B.A. and M.A. in Psychology from Rutgers University-Camden. Kiersten's current research focuses on health and chronic disease, specifically how stress influences diabetes management.  She has presented her work at the Annual Association of Psychological Science in Boston, and at other venues including a recent Rutgers-Camden Graduate CURCA event.  Currently, Kiersten is working on projects related to recycling attitudes and behaviors, and diabetes stressors.  She also serves on the board of the Rutgers-Camden Student Health Services and the Graduate Student Advisory Board.  Her research interests include environmental health, pollution, chronic diseases, social relationships, and food security – all with an emphasis on the geographical locations of South Jersey, Philadelphia, and the New Orleans area.
Curtis M. Williams II
curtwill@scarletmail.rutgers.edu
Curtis M. Williams II earned a B.A. in History and African-American Studies and an M.S. in Public Affairs from Rutgers University-Camden.  He also holds an M.A. in Humanities and Social Thought from New York University, where his Master's thesis was entitle, "Voices of Protest: Analyzing Controversial Speech in the Black Public Sphere."  Prior to his enrollment in the Ph.D. Program in Public Affairs, Curtis spent ten years working as an educator and youth development professional, teaching history courses part-time at Rowan College at Burlington County and other colleges.  As a doctoral student, Curtis has been a Graduate Assistant for the Senator Walter Rand Institute for Public Affairs where he worked on a project facilitating the Cumberland County Positive Youth Development Coalition, which works to reduce juvenile delinquency. He has also provided research assistance to Dr. Richard Harris, and worked with the Office of Civic Engagement as as a Civic Engagement Graduate Fellow.  In this role, he assisted faculty with incorporating an engaged civic learning component into their courses.  Curtis is the former Treasurer and Event Coordinator for the Public Administration Students Association (PASA), and chaired the 2017 planning committee for the Department's annual Graduate Student Conference.  His dissertation is concerned with issues of racial justice, educational equity, and community development, focusing specifically on racial and gender disparities in school discipline and their impact on academic outcomes and other developmental issues for youth of color.