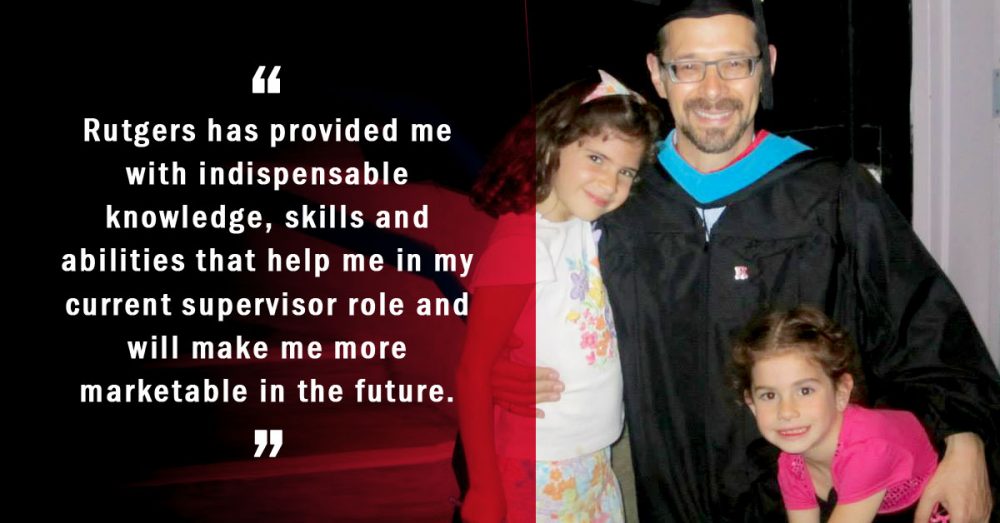 In May 2013, Greg Rappaport, a supervisor with the N.J. Division of Child Protection and Permanency, completed his Rutgers EMPA degree along with his classmates who started together in spring 2011. A father of three, Greg sought a program that would enable him to balance his work and personal life.  "It provided me with both an opportunity to improve my skills and the flexibility to continue working alongside my family responsibilities." He especially liked the cohort model, which connected him with other professionals like himself. "My cohort was my second family. After two years and unbelievably hard work, my fellow classmates are not only graduate students, but friends and professional allies for life." Greg says: "Rutgers has provided me with indispensable knowledge, skills and abilities that help me in my current supervisor role and will make me more marketable in the future." 
Want to know more about a Master in Public Administration program?
Fill out the form below or contact Dr. Angie McGuire, Program Director at angmcg@docs.rutgers.edu, or call (732) 932-6998, ext. 603.
[pardot-form height="700″ id="8269″ title="Form-Website-DPPA-mpa and empa"]