PASA Spring 2018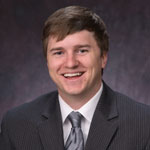 Dr. Michael Hayes
Faculty Advisor
michael.hayes012@gmail.com
Dr. Michael S. Hayes received his Ph.D. in Public Administration & Policy from the School of Public Affairs at American University.  His research interests include public budgeting and finance, K-12 education finance, summer learning loss, value-added models, and state and local tax policy.  He has been honored with the Emerging Scholars Award by the National Association of Schools of Public Affairs & Administration (NASPAA), and his research published in various academic journals including Public Budgeting & Finance, Public Management & Finance, Educational Policy, and Economic Letters.  In addition, he has been interviewed and cited in numerous media outlets including The Wall Street Journal, CBS Local KYW-AM, Press of Atlantic City, Education Week, NBC 10 Philadelphia, and The Brookings Institute. Professor Hayes teaches Quantitative Methods, Foundations of Policy Analysis, and Financial Management of Public Programs.
Current Students Page
Visit our 
Current Students Page
for internship and career opportunities, classes and curriculum, and advising information.