PASA Executive 2016-2017 Board Members

Deanna Santo
President
dcsanto@scarletmail.rutgers.edu
Deanna Santo transitioned from a program and career in private sector finance to a public sector program after realizing that a life spent well is a life spent helping others. She currently is in her last year of the M.P.A. program, pursuing a specialization in Community Development.  She completed her MPA Internship at The Food Trust, which then hired her to work with its esteemed Night Market Philadelphia team.  When she isn't busy with school or work, she most likely found exploring state parks and beaches. 

Yosmeriz Roman
Vice-President     
yr137@camden.rutgers.edu
Yosmeriz Roman is a second year doctoral student. A graduate of SUNY/Oswego with an undergraduate degree in International Trading and Marketing, and a Master's in Business Administration with a focus on International Marketing, Yosmeriz has worked in higher education for over ten years.  Her research interests include higher education affordability and the role of education in transforming communities, both domestically and overseas.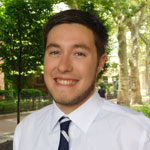 Gary Kopchinski
Treasurer 
glk26@scarletmail.rutgers.edu
Gary Kopchinski is a current Master of Public Administration student with a concentration in Public Management.  A 2016 graduate of Rutgers Camden College of Arts and Sciences with a Bachelors in Political Science and Sociology, Gary's research interests focus on social policies ranging from family medical leave to college affordability.  During his undergraduate career, he was the Vice President and Treasurer of the Rutgers–Camden Campus Activities Board (CAB).  In this role, he managed the board's $20,000 budget, helping to plan events for the campus. He is a founding father for the Mu Tau chapter of Phi Mu Delta Fraternity, serving as the first Vice President of Finance.  His undergraduate thesis examined why the United States lacks a paid family leave policy in comparison to other OECD countries.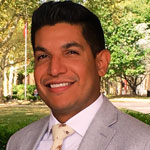 Erick Herrera
Chief Information Officer
erickh@camden.rutgers.edu
Erick Herrera is in his second year as a candidate for a Masters of Public Administration.  His focus is Public Management.  An alumnus of Rutgers University—New Brunswick, he graduated in 2005, with a Bachelor of Arts in History, Political Science and Economics.  Since then, he has worked in higher education administration in a series of positions overseeing financial aid and student employment.  He is passionate about education, but recognizes the financial struggles that college students currently face.  His research interests focus on higher education affordability, particularly for historically underrepresented individuals from financially and educationally disadvantaged backgrounds.  Erick has worked closely with several opportunity programs: The Federal TRiO/Student Support Services program, New Jersey's Educational Opportunity Fund, and the Rutgers Future Scholars program.  An avid reader, coffee drinker and traveler, you will most likely find Erick at a café reading a travel guide and planning his next trip.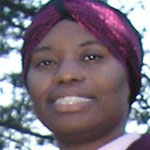 Anetha Perry
Ph.D. Representative 
anetha@scarletmail.rutgers.edu
Anetha Ann Perry (also known as "Sis. Perry"), was raised in Camden, New Jersey.  Her parents, Bishop Theodore Perry and Dr. Sis. Gloria Perry were dedicated servants to the Camden City community.  Under their parenting, Anetha was nurtured with Christian morals and values such as kindred relationships, citizenship, education, and community service was imperative. These principles were assets in her tenacity to push past stereotypes and barriers often associated with inner city youth.  In 1997, she graduated from Woodrow Wilson High School, obtained a BA in Business Administration – Management from Fairleigh Dickinson University, Teaneck/Hackensack campus in 2001, and a M.P.A in Public Management from Rutgers University-Camden in 2003.  Since then Anetha has been a youth mentor, outreach coordinator, small business office manager, education support professional, and participant in various community civic engagement opportunities within and outside of New Jersey.  Anetha is currently a full-time second year doctoral student.  This past academic year, she was recognized as the Department of Public Policy and Administration, "Ph.D. Student of the Year."  Besides studying and attending community related meetings/events, she serves on the Youth Leadership and Outreach team at Trueway Apostolic Church of Jesus-Christ, in Philadelphia, PA.  As a Ph.D. representative, she brings to the 2016 PASA leadership team her zeal to promote on-campus research events for increased collaboration and exchange of local and global transformative policies for real community development.
Charles Coursey
Ph.D. Representative
cec224@scarletmail.rutgers.edu
Charles Coursey is a former military officer with executive experience.  He has lived and worked overseas in Europe, the Middle East and Africa providing leadership to large, complex organizations. Charles is a second year doctoral student.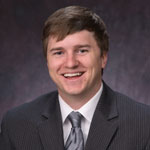 Dr. Michael Hayes
Faculty Advisor
michael.hayes012@gmail.com
Dr. Michael S. Hayes received his Ph.D. in Public Administration & Policy from the School of Public Affairs at American University.  His research interests include public budgeting and finance, K-12 education finance, summer learning loss, value-added models, and state and local tax policy.  He has been honored with the Emerging Scholars Award by the National Association of Schools of Public Affairs & Administration (NASPAA), and his research published in various academic journals including Public Budgeting & Finance, Public Management & Finance, Educational Policy, and Economic Letters.  In addition, he has been interviewed and cited in numerous media outlets including The Wall Street Journal, CBS Local KYW-AM, Press of Atlantic City, Education Week, NBC 10 Philadelphia, and The Brookings Institute. Professor Hayes teaches Quantitative Methods, Foundations of Policy Analysis, and Financial Management of Public Programs.
Current Students Page
Visit our 
Current Students Page
for internship and career opportunities, classes and curriculum, and advising information.