Kelly Anderson-Thomas
kelly.anderson@rutgers.edu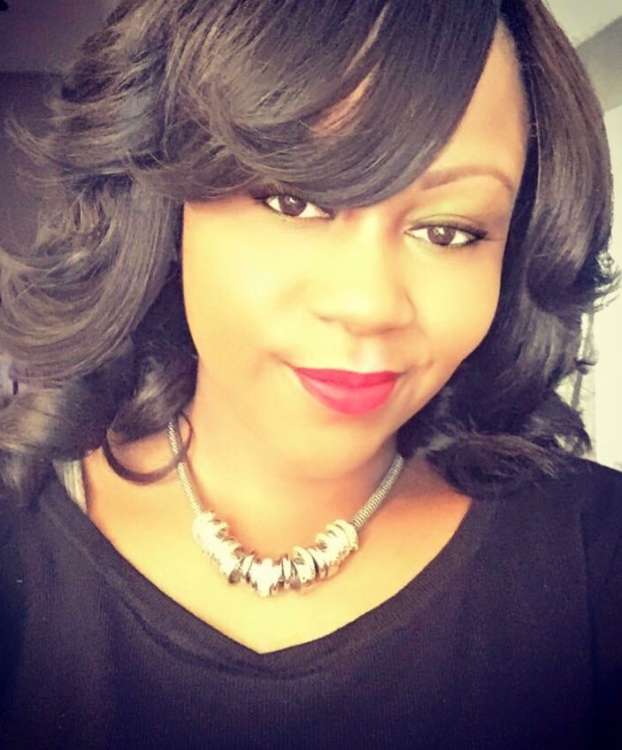 Kelly Anderson-Thomas earned a B.S. in Environmental Business Economics from Rutgers University's School of Environmental and Biological Sciences (formerly Cook College) and a M.P.H. with a concentration in Health Systems & Policy from the Rutgers Biomedical and Health Sciences – School of Public Health (formerly the University of Medicine and Dentistry- School of Public Health). Kelly also holds a M.P.Aff from Rutgers University. Prior to pursuing the PhD in Public Affairs – Community Development program, Kelly's research focused on organ transplant and the effect of immunosuppressive medications and translational/clinical neuroscience; specifically involving preclinical and clinical applications of novel therapeutics to Canavan Disease and other neurodegenerative disorders. While completing the PhD program Kelly works in the public sector providing subject-matter expertise and technical guidance in the development of health and environmental services purchasing agreements/contracts. Her current research interest include, but are not limited to: healthcare accessibility and education in low-income impoverished communities; the impact of anchor institution's social enterprise and procurement practices on local communities; social entrepreneurship; and the function and power of public investment and community development in urban communities.
Jaclyn Bradley-McFarlane
j.bradley@rutgers.edu
Jaclyn Bradley-McFarlane completed her B.A. in Urban Studies at Rutgers-Camden, graduating magna cum laude with departmental honors. She continued on to obtain a Master of City and Regional Planning at the Edward J. Bloustein School of Planning and Public Policy. Her community development-focused coursework led to employment at the university where she began managing Jumpstart, an AmeriCorps partner serving the Camden community. She was offered an advancement opportunity at the School of Business-Camden (SBC) and began partnering with business leaders, alumni, and community members to develop opportunities for SBC students. Her desire to advance her studies led her to the Ph.D. in Public Affairs/Community Development program. Since starting the program, Jaclyn has completed all required coursework, obtaining a Master of Science in the process. She is currently preparing for the comprehensive exams. Upon successfully completing the exams, she will begin her dissertation work. Jaclyn's research interests are diverse and include natural resource management, economic development, land use law, transportation planning, urban redevelopment strategies, international development, and national security.
Patricia Ciorici
patricia.ciorici@rutgers.edu
Graduated.
Spencer T. Clayton
spencer.clayton@rutgers.edu
Spencer T. Clayton received his B.A. in Psychology at Yale College where he conducted research in the Autism Program at the Yale Child Study Center. He received his M.Div from Yale Divinity School where he interned for the Capitol Region Conference of Churches in Hartford, CT and helped to implement the first FaithWorks Summer Leadership Institute for leaders of faith-based organizations in Connecticut and Massachusetts.  Spencer's research is centered on the impact of partisan gerrymandering on local-level community development efforts.  He is also interested in exploring the role of faith-based institutions in urban contexts.
Matthew Closter
mkc99@scarletmail.rutgers.edu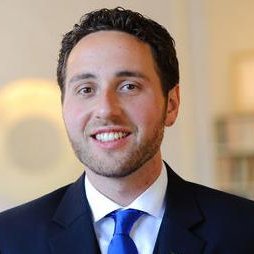 Matthew Closter is pursuing a PhD in Public Affairs – Community Development to strengthen his research skills and connect the theoretical foundations of community development to strategies for improving the urban landscape around education, public health, and civic engagement. He currently serves as a Research Associate for the Rutgers-Camden Community Leadership Center, where he organizes a public lecture series on issues of education and community development, writes grant proposals, maintains the Alfredo Santiago Endowed Scholarship Fund for students from LEAP Academy University Charter School to attend Rutgers University, and produces the annual Alfredo Santiago Endowed Scholarship Gala. Matthew has extensive experience in community development and educational exchange programs, having worked for local, national, and international organizations, including the City of Philadelphia Mural Arts Program, Big Brothers Big Sisters of America, AFS Intercultural Programs, the Institute of International Education, and Amigos de las Americas. Matthew has a B.A. in Anthropology and Sociology and a Minor in Spanish from Brandeis University and a Masters in Public Administration from the University of Pennsylvania. He has also been published in Public Library Quarterly. He lives with his wife in West Philly and loves reading, running, hiking, traveling, watching the news, and urban exploring.
Peggy Jean Craig
pjfpeggy@gmail.com

Peggy Jean Craig is a first year doctoral student in public affairs and community development.  She received her M.Div. from Emory University with a concentration in Church and Community Leadership.  She graduated magna cum laude from Fordham University with a B.A. in Communications and Media Studies concentrating in Journalism.  She also is an alumnus of the New York performing arts conservatory, The American Musical and Dramatic Academy. Prior to coming to Rutgers-Camden, Peggy Jean worked for the General Board of Church and Society for the United Methodist Church at the denominational level developing an advocacy campaign to raise awareness about the legacy of Agent Orange in Vietnam.  During that same time, she interned with the U.S. Senate Foreign Relations Committee where her areas of research were Southeast Asia and Sub-Saharan Africa.  Peggy Jean has also worked in Laos and Kenya on issues of education, health (hygiene, sanitation, HIV/AIDS), and theology.  Peggy Jean's research interests include rural participatory international development, documentary film and community development with a Frierian approach, faith-based social service delivery, and theology and development in East Africa and Southeast Asia. 
Alexandra Cruz
alexandrancruz89@gmail.com

Alexandra Cruz entered the program in the fall of 2014. Prior to the program, she graduated with her B.A. from Temple University in 2011 with a double major in theatre and Latin American studies. She then taught drama and service learning at the Boys and Girls Club in Lancaster, Pa.; taught reading and math at Huntington Learning Center in Harrisburg, Pa.; and taught Spanish at Sacred Heart Catholic School in Lancaster, Pa. Inspired by her experiences, she returned to Temple University to pursue her M.Ed. in urban education and graduated in May 2014. As a graduate assistant, Alex works under Dr. Brandi Blessett for the Camden federal courts conducting a program evaluation of their reentry program, ReNew Camden. Alex's research interests include poverty, homelessness, multicultural education, residential education, risk and resiliency in urban youth, and foster youth.
Kate Cruz
klc258@scarletmail.rutgers.edu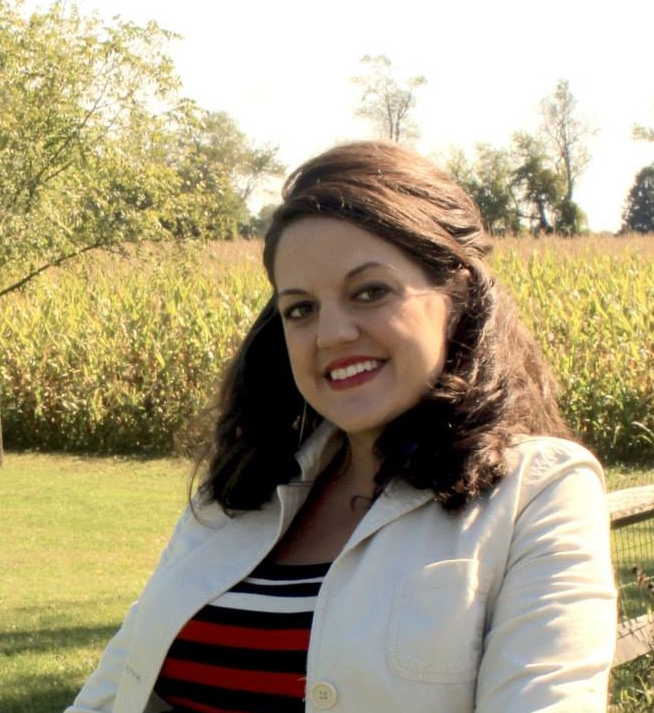 Kate Cruz began her studies in the Public Affairs and Community Development Program in the fall of 2015. She holds a B.A. in Sociology from Eastern University and a M.S.S. and a M.L.S.P. from Bryn Mawr College, School of Social Work and Social Research. Kate desires to take what is broken, boarded up, and abandoned, and to see all of its potential beauty spring to life and plans to study green development, urban farming, environmental justice and public health. Currently, Kate also serves as the Public Policy Director for local non profit, Volunteers of America Delaware Valley where she is responsible for tracking legislative and regulatory priorities while monitoring important issues and political trends that impact the vulnerable populations served by the agency. In addition, she is an Adjunct Professor at Eastern University in the Sociology Department teaching courses related to social stratification, inequality, and social justice.
Prentiss Dantzler
pd283@scarletmail.rutgers.edu 

Graduated.
First job: assistant professor, sociology, Colorado College.
Straso Jovanovski
straso.jovanonski@rutgers.edu
Straso holds an M.A. in Geography (Certificates in GIS & Urban and Regional Planning) from West Chester University of Pennsylvania, and an M.S. in Community and Regional Planning from Temple University-Ambler.  He is interested in  urban health policy and issues of access and quality of care for at-risk groups in the city and metropolitan environment, as well as the saliency for equity in improving healthcare delivery methods.  His recent research examines secondary documentation and uses spatial analysis to look at the impact of changing public policy approaches in health care at the state level, with implications for urban populations.  Additionally, Straso is a Teaching Assistant for graduate level courses, including Quantitative Analysis II, Introduction to GIS, and Research Methods.  Some of his broader research interests include: Health Care Policy and Disparities in Access, GIS and Cartography, Urban Community Development, Regional / Environmental Planning, as well as Sprawl and Metropolitan Systems.
Matthew McCaffrey
mcmcca@gmail.com
Matthew McCaffrey began his studies in the Public Affairs and Community Development Program in the fall of 2012. He holds a B.A. in English from Saint Joseph's University. Matthew also holds an M.P.A from Rutgers University with a concentration on International Public Service and Development (IPSD). His studies in the IPSD program included practical work, both domestically and abroad.  At home, Matthew worked with the Community Outreach Department of the Camden County Prosecutor's Office to help build stronger partnerships between community and government. Overseas, Matthew served two years in the United States Peace Corps in the Republic of Moldova. There, he lived with a Moldovan family in a rural village and worked alongside the local government, schools, and nongovernmental organizations. Matthew's experiences in the fields of youth development, civic education, organizational development, and intercultural exchange inspire his interests to work with and learn from grassroots nonprofit organizations and to more deeply understand the relationships various groups of people – such as youth, migrants, the poor, and ethnic minorities – have with democracy and their local governments.
Ashley Nickels
aen42@scarletmail.rutgers.edu 


Graduated.
First job: Research Associate/ Fellow at Miami University and assistant professor, political science, Kent State.
Wendy Osefo
wendy.osefo@rutgers.edu 
Graduated.
First Job: CEO & Founder, The 1954 Equity Project and Assistant Professor, School of Education, The Johns Hopkins University.
Jason Rivera, Ph.D.
jason.rivera8472@gmail.com

Graduated.
First job: assistant professor, public administration, Buffalo State
Rasheda L Weaver
Rasheda.weaver@rutgers.edu
Rasheda L. Weaver is a doctoral student in the Public Affairs-Community Development program. She graduated magna cum laude from Herbert H. Lehman College with a Bachelor of Arts in Psychology and valedictorian from New York University's Steinhardt School of Culture, Education, and Human Development with a Master of Arts in Human Development and Social Intervention. Rasheda's passion lies in generating research that advances human development and potential. She is a Graduate Assistant for the Department of Public Policy and Administration and a Research Assistant for the School of Business. Her research focuses on human capital, human capabilities, entrepreneurship, and social entrepreneurship. She is also an author of Camden Chatter, a blog series for the Local Knowledge Blog and works with local organizations in Camden towards community development efforts. Rasheda's knack for connecting research, coursework, and service led her to become a Civic Engagement Graduate Fellow for the Office of Civic Engagement. As a Fellow she lectures classes, coordinates activities, and assists in engaged civic learning courses in various departments and schools throughout the university. 
Ms. Weaver recently received a Letter of Commendation from the National Society for Experiential Education (NSEE)  for her poster entitled, "South Sudanese Asylum Seekers in Israel" which she presented at the NSEE's 2014 annual conference.
Curtis M. Williams II
curtwill@scarletmail.rutgers.edu
Curtis Williams is a first year doctoral student in public affairs and community development. He earned a B.A. in History and African-American Studies from Rutgers-Camden in 2007, and an M.A. in Humanities and Social Thought from New York University in 2009. Prior to coming back to Rutgers, he worked on Joint Base McGuire Dix Lakehurst with Child and Youth Programs. He is also an adjunct history instructor at Burlington County College. His Master's thesis at NYU was entitled "Voices of Protest: Analyzing Controversial Speech in the Black Public Sphere." He has a wide variety of research interests, including black political discourse, education, and community development. 
Zachary David Wood
zachary.wood@rutgers.edu 
Zachary Wood received both his B.A. in Political Science and his M.A. in Urban Studies from Temple University. His primary research focus is around issues of urban poverty and social change through civic engagement and political advocacy. His recent research revolves around exploring the role of non-profits as advocates for social and policy change. Zachary is a full-time graduate assistant for the university and also teaches in the undergraduate Urban Studies program at Rutgers-Camden. Previously, Zachary has held numerous leadership roles in the non-profit world, most recently as the Director of Development and the Director of Advocacy and Public Policy for Covenant House Pennsylvania, a shelter and service provider for homeless and marginalized youth in the Philadelphia area. He has also served as Executive Director of Habitat for Humanity on the Crow Creek Lakota Reservation in South Dakota.
Christopher A. Wheeler
christopher.wheeler@rutgers.edu
Christopher A. Wheeler is a second year doctoral student in public affairs and community development. Christopher also serves as an Eagleton Alumni Fellow, attending special classes with access to practitioners in state and national politics and government, and working in New Jersey state government for one semester.  In 2006, he graduated summa cum laude from Temple University with a B.A. in Political Science and a certificate in political economy. Christopher also holds a Masters Degree in Government Administration and a graduate certificate in politics, both from the University of Pennsylvania. A former public sector consulting professional, Christopher has almost six years of experience working with school districts, state, and municipal governments on management and budget issues, including extended engagements with the City of New Orleans and the School District of Philadelphia.  His research interests include tax policy, poverty dynamics, economic development, community development, and housing affordability.  His current research focuses on the causes of poverty and housing affordability change in regional contexts.  Christopher has presented papers at various conferences including the Urban Affairs Association Conference (2013), the Black Doctoral Network Conference (2014), and the Rutgers Camden Student-Led Academic Conference (2014).  Christopher is currently working as a graduate assistant for Dr. Paul Jargowsky supporting his research on the intersection of segregation, concentrated poverty, and academic achievement.